New ETRI EC fan
Optimized performances
---
Our new 125E ETRI offers better performances in the same space as an AC thanks to :
Its higher speeds than an AC motor
EC motor speed control for optimised energy consumption
The new design of the propeller
It provides better acoustic comfort thanks to the new design of the propeller.
We offer our customized solutions: a special development is made for each application.
The microprocessor programming allows to adapt the speed control, the power consumption, the noise level...
Real-time knowledge of the operating status of the device thanks to the integrated electronics allows you to optimise the maintenance of your installation.
Thanks to its wide voltage range, the same fan can be used in any application, regardless of the available electrical network.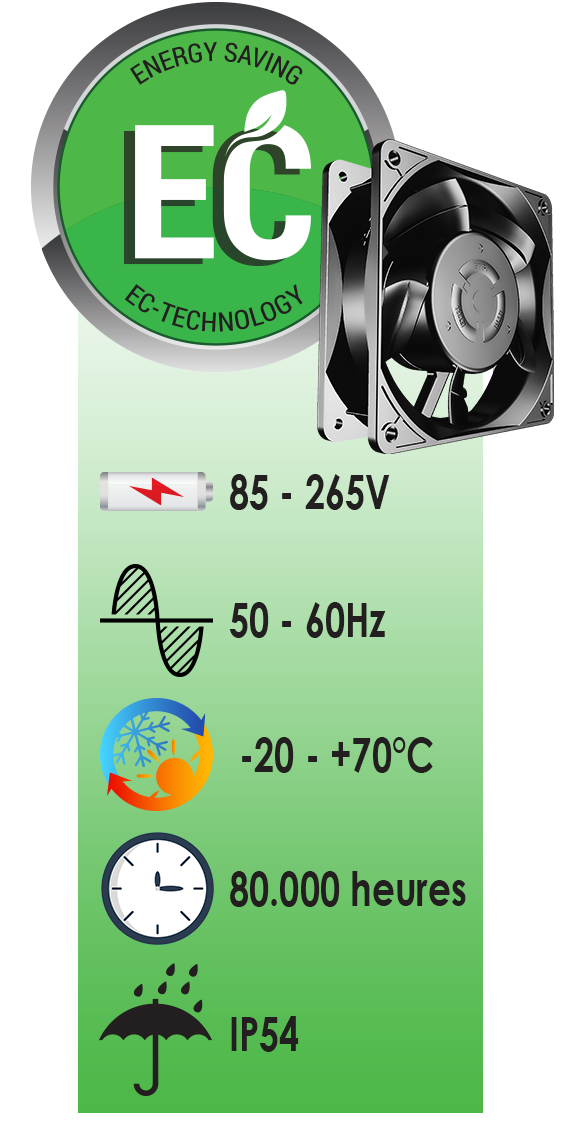 Integrated in a condensing unit for air conditioning, the 125E ensures efficient temperature control and thus the comfort of the room's occupants. Its high level of efficiency contributes to the reduction of the installation's energy consumption. Its advantageous acoustic level improves the comfort of the occupants.